REAL ESTATE & PERSONAL PROPERTY
to be SOLD AT AUCTION
SATURDAY, MARCH 31, 2018 @ 10:00 AM
At: 13017 HarrisonTrail, Litchfield IL 62056
Real estate to Sell At 12:00 Noon
Antiques, Collectibles, 2 Drexel Mahogany Bedroom Outfits, Mahogany Drop Front Secretary, Mahogany Duncan Phyfe Dining Room Outfit, Glassware, Silver and more. Complete listing to be posted.

At 12:00 P.M. the following real estate will be offered:

Nice 2 Bedroom/2 Bath home located on site. Room measurements are the following:
Living Room 15' x 21'
Master Bath 5' x 8 (Includes walk in Shower)with Closet
Master Bedroom 15' 8" x 15"6
Office 11' x 7'
Laundry Room Closet 4' 4" x 11' 2"
Second Bedroom 11' 6" x 12' with Closet
Second Bathroom 8' 2" x 5"
Kitchen 8' 2" x 14' 2"
Sunroom 10' x 9' 2"
1 Car Attached Garage with Electric Garage Door Opener
Partial Basement


The following appliances will be sold with the house: Kenmore Electric Stove, Kenmore Refrigerator, Kenmore Microwave, Range Hood and Apartment Stackable Washer/Dryer.
Kitchen has been recently updated with nice Maple cabinetry

The above property sits on 1.5 lots on the North Edge of Litchfield. Nice mature trees with two portable buildings in the back yard. Small concrete patio poured in back yard. Forced Air Heat and Central Air.

Jim Micenheimer License Number: 440.000896 will auction the Real Estate.

Terms on Real Estate will be 10% Down with balance due at closing which will be approx. 30 days after auction

Open House to be held on Sunday March 25th from 1:00 PM to 3:00 PM


Estate of Dr. Betty Robey, Litchfield Il
Judy Strohmeyer--Owner

Cory M. Meyer, & Jim Micenheimer Auctioneers
ISL: 441.002281 & 440.000896
Phone: 217-710-5642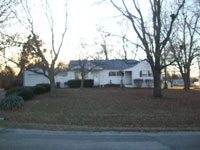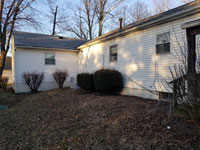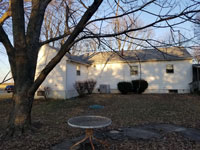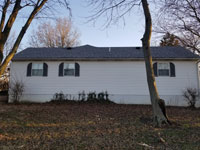 Go to Auctionzip.com #46147 for more info
MICENHEIMER AUCTION SERVICE James Micenheimer Auctioneer Taylorville Illinois 824-9324 - Ill Lic# 440000896